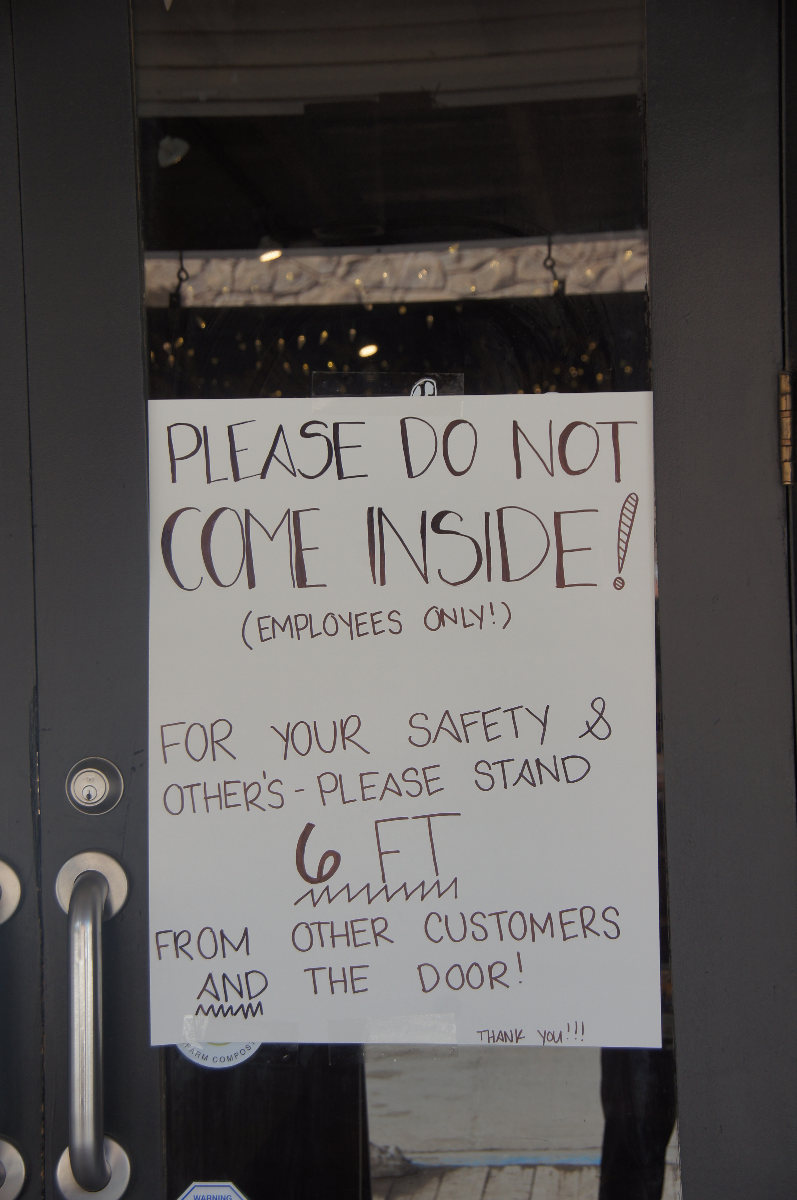 Let's settle one thing first. A virus can kill a body but cannot close a restaurant. Only some people can do the latter. To close a restaurant some one must speak, with authority so that the consequences follow (restaurants to close, restaurant owners to speech act to potential customers).
At some point, say in February 2020, Corona was something one read about in the media. And then it became consequential in my everyday life as the President of Teachers College told the faculty that classes would be suspended and would continue online. I was struck about his exercising an authority that is vested in him—though I was also struck that he was following what had been done by the President of Columbia. For those who do not know the peculiar organization of Columbia, the fact that Teachers College is a separate corporation means that acts like "suspending classes" must be performed twice, first by the President of Columbia, and then by the one of Teachers College. As I was driving on a lecture tour that had not yet been interrupted I mused about who these Presidents consulted and who was involved in making the closing a sensible one, as well as one that could not be contested through the usual channels. Actually, I suspect that it was not simply a sensible response, it was one they had no particular choice making. I mused about lawyers and insurance companies. But mostly I mused about de Blasio, the mayor of New York City, and Cuomo, the governor of New York State as they exercised their own authorities as the responsible governing agents.
By the time I reached my first stop at Indiana University, everything was still "pre-Corona" though it had become a subject of anxious conversations as everyone expected Indiana to also close (go on line, stop such events as lectures by outsiders, etc.). We discussed Harvard shutting its dorms. We wondered about Columbia (which decided not to, though it encouraged students to leave). And we waited for the next shoes to drop.
Three days later, all my other scheduled lectures at Minnesota, Arizona, California State, Stanford were cancelled and Corona started to directly affect my everyday life. On some matters I still had some control. So I decided to continue westward. North Dakota, Montana, Wyoming, the states I was going to cross had not performed any Corona related speech acts (and New York was starting to possibly be a bad place to be—as was discussed among my extended kin). By the time I reached Wyoming, this had changed as the state closed restaurants, etc. Within these State strictures I could still make certain decisions so that, three weeks into Corona, I am settled in a beautiful place and in a hotel I can afford.
I am expanding on the original speech act theorists (Austin 1962; Searle 1965) by taking into account all that conversational analysis and linguistic anthropology has taught us: speaking that has consequences, that is "speech" that "acts," always involves a set of earlier utterances to which the speaking respond, including a pre-figuration of what future speakers might then do.
To do this, I performed many more or less consequential quasi speech acts, from those I made to myself, to those I made when I asked for a room, etc. All of these were, at the time, sensible responses to many strictures including the new constraints imposed by various agencies, from state governors to local health authorities. These responses were performed under my own authority over myself and could thus be deemed "voluntary." However, having to respond is not something under my control so I would, as actor, deem the whole process involuntary. In Foucault's terms ([1975] 1978), I am now imagining myself in a panopticon, disciplining myself so that I might not be punished.
Footnote:
References
Austin, J. L.   1962     How to do things with words. London: Oxford University Press.
Foucault, Michel   [1975] 1978     Discipline and punish. Tr. by A. Sheridan. New York: Penguin Books.
Searle, John   1965     "What is a speech act." In Philosophy in America, ed by Max Black. Ithaca: Cornell University Press. pp. 221–239

Print This Post